You always drive safely with us
It is fun to get a licence at CAP Driving School, and being nervous is fine! With your instructor, you will safely practise things that might feel difficult, such as parallel parking, hill starts and overtaking. The instructors are always the ones who are responsible, and all of our vehicles have the appropriate insurance. So, don't worry and start learning! With us, your driving instruction is done with state-of-the-art vehicles.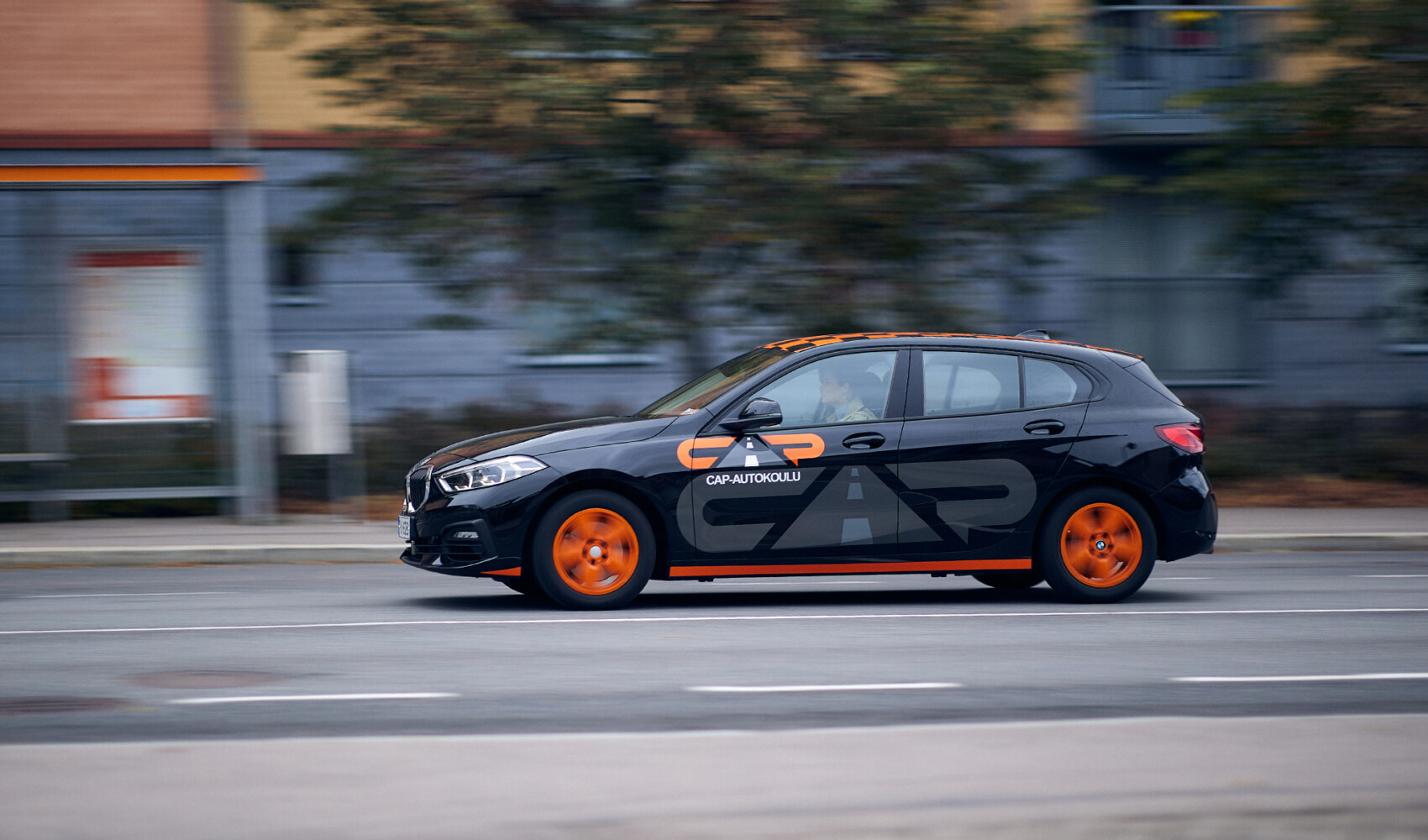 A great driving school experience – a happy driving licence student
---
We have tailored our courses into clearly described packages. If you need help with choosing a course package, please call our customer service and ask for more information. There is a solution for every need!
We are proud of our teaching methods, which include simulator instruction to help with nervousness and make the first drive a comfortable and rewarding experience. The simulator makes the student's first experience with driving and controlling a car easier. You will learn the basics of driving more efficiently when you do not have to worry about other traffic. Practising driving in the dark and in slippery road conditions are also possible with a simulator all year round, which speeds up the licence process.
Once you have mastered the basics, you can quickly get the handle of a real car and start practising in real traffic. We use modern and safe cars in our driving lessons. Most of our cars are high quality, handy BMW 1 series cars.
Our customer satisfaction is proven to be very high.
CAPsule – a mobile CAP Driving School
With CAPsule, we are able to serve at locations without a fixed CAP office. CAPsule is a mobile office that can handle the same driving school matters as our regular office. CAPsule also includes a simulator, so simulator exercises, such as those that are part of the risk recognition training for a category B licence, can be easily completed.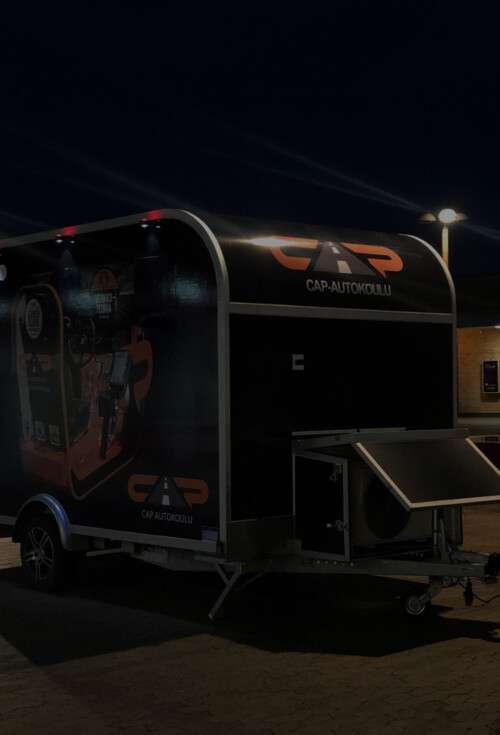 Start with the simulator
CAP Driving School's simulator is a modern, efficient and ecological way to learn the principles of driving and different traffic situations and to understand traffic environments, situations and rules in a controlled manner. The driving simulations designed by Finnish transport professionals make the simulator lessons effective and efficient – in addition to saving money, the customer also saves time. The simulator allows you to test the rules you learned in theory lessons in practice. In addition, you will learn to prepare for traffic situations that you would not like to encounter in real life.