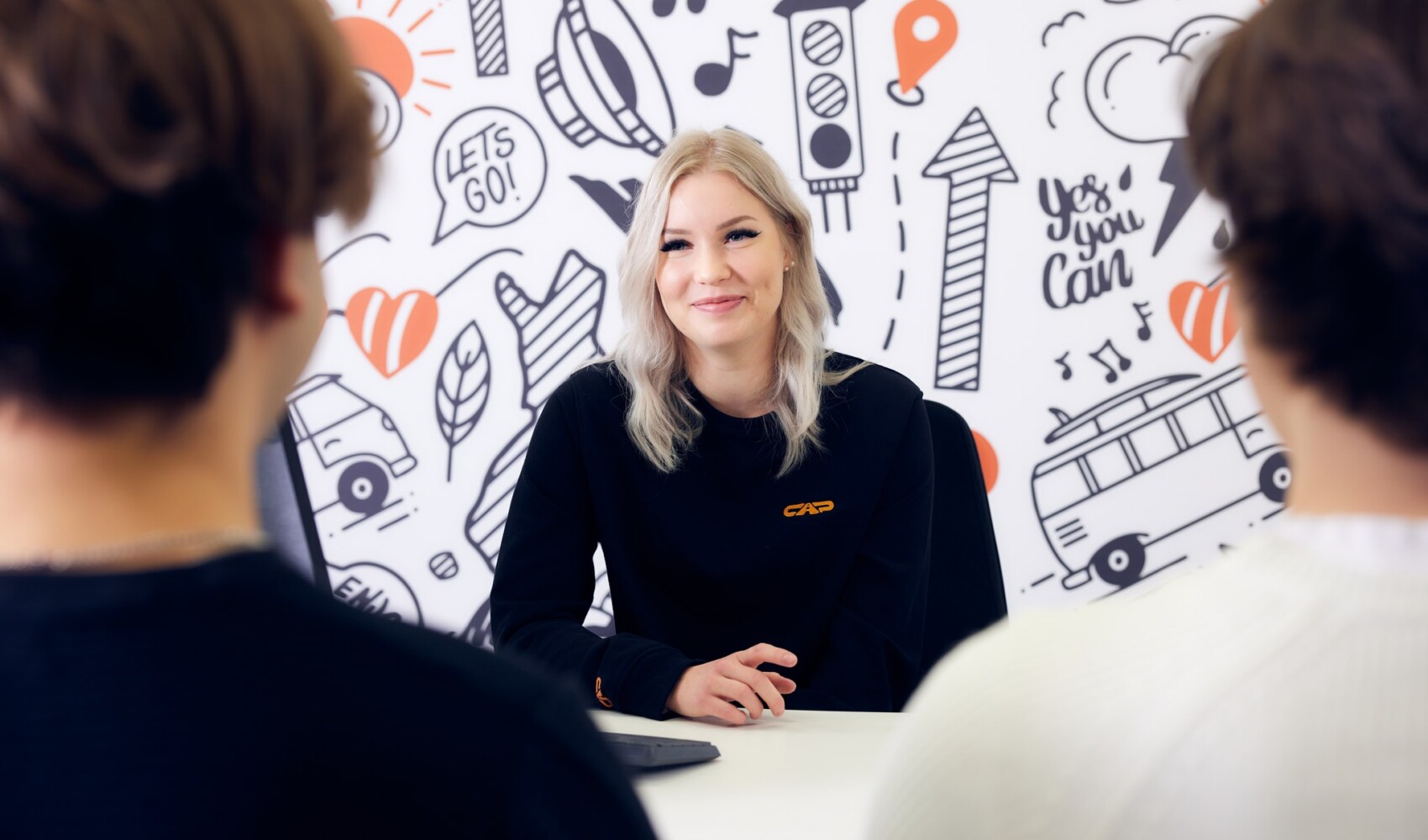 Payment methods and terms of payment at
CAP-Driving School
Starting driving school and purchasing a course online is easy, fast and safe. You can pay for the course using your online banking credentials, credit card or mobile payment. The invoice and installment options have been implemented in cooperation with SVEA Bank.
Payment options
---
SVEA financing
You can pay for driving school in installments, in which case your driving tuition schedule is not dependent on your payment schedule.
You can take the driving test in line with your progress.
Installment payment requires valid credit information.
Payment period of 3 – 36 months.
A person who is at least 24 years old can apply for credit of EUR 50–2,200.
The credit can be paid quicker than the original payment plan, or the full credit can be paid without extra costs in one installment.
Fixed monthly installments.
No securities or guarantors.
We offer financing in cooperation with SVEA Bank. The processing of the application requires a credit decision, for which we will check your address and credit information. Financing is granted by SVEA Bank. If your application is not approved, you can select another payment method. You can read the detailed loan and delivery terms here.
| Pääoma | Alle 500 € | Yli 500 € |
| --- | --- | --- |
| Korko | 19,95 % | 19,95 % |
| Avausmaksu | 5 € | – |
| Käsittelykulu | – | Max. 0,01 % alkuperäinen pääoma / päivä |
Laske kuukausierä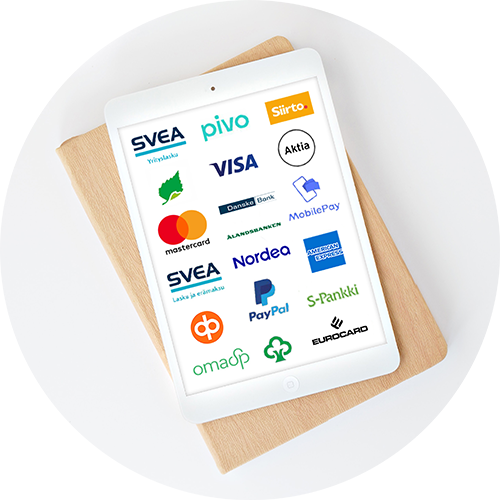 Online payment
Online payment is the fastest and easiest way to pay for driving school. You can pay for the course as soon as you sign up.
Recommended option if you do not choose SVEA financing.
You can proceed with driving school at your own pace.
You can pay for most courses online when registering. Other courses can be paid for later in the student's learning environment.
Payment methods include online banks, card payment, Pivo and MobilePay.
Invoice
You can also pay for driving school by invoice. The total price of the course will be divided into a few installments and the payment schedule will determine the pace of your driving school.
Attending the driving test requires that all payments are paid.
The fee will be divided into installments according to the course price, except for short-term training, which will be charged in one installment:

1 installment course fee less than EUR 325
2 installments course fee EUR 326–700
4 installments course fee more than EUR 701

In training leading to an examination, all installments must be paid before the examination. In other cases, installments must be completed before the first lesson.
The first installment is formed when the student begins to use the learning environment.
A minor's invoice is always sent to the guardian's email address.
If necessary, the invoice can also later be converted into a credit-based installment payment in the student's learning environment.
Cash payments always take place at our office. Please be prepared to have the exact amount.
---
Terms of payment and cancellation policy

In accordance with the Consumer Protection Act, the student has the right to cancel the course participation without giving a reason and without costs for fourteen (14) days from the order confirmation. Cancellations can be made by notifying the driving school by phone or email. The 14-day free cancellation period ends earlier if the student starts the course by logging in to the learning environment or books theory or driving lessons.
We always require a student who is a minor to provide the details of an adult payer/guardian so that we can contact them if necessary in case of cancelled driving lessons, or in other situations where getting in touch with the student's guardian is useful. We also require the information when the course fee has been paid in connection with the registration.