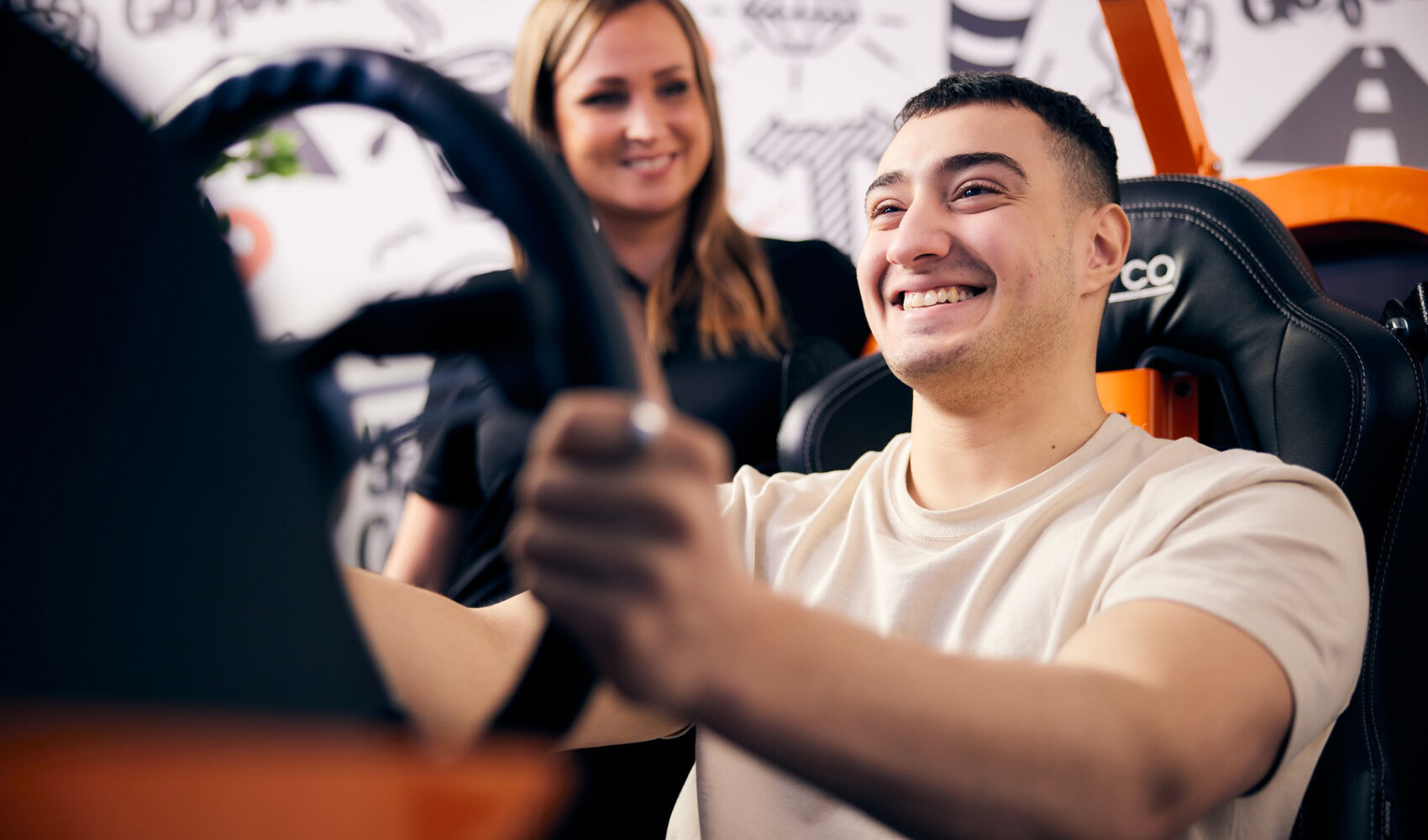 Simulator training
According to our research, the simulator brings considerable benefits to driving instruction compared to instruction in which all driving lessons are driven in a real car. On this page, we will tell you what a simulator is and why driving school should begin with simulator instruction.
On this page
What is a driving simulator?
With our driving simulator, our students get to know the basic functions of the car, starting off and parking, as well as various traffic situations, in a safe environment.
The purpose of the driving simulator is to create realistic conditions for practising various traffic situations in advance before experiencing them in a real car. Such situations include intersections, overtaking, taking into account trams and moose or other animals on the road.
At CAP Driving School, we want to train our students for the most varied traffic conditions and exceptional situations, so that they have the best possible ability to drive safely in all situations.
Simulator benefits
---
Stress-free driving practice

We know that driving practice is perhaps the most stressful thing during driving school, which is why we want to offer you the most stress-free driving practice possible.

With the simulator, it is safe to practise and make mistakes. After all, mistakes lead to learning!

Practise traffic situations that you couldn't practise otherwise

The best part of the driving simulator is that it allows you to practise situations that cannot be practised in a real car.

The simulator lessons start with the usual traffic situations, such as intersections, overtaking and driving in the dark. Subsequent simulator driving lessons also include rare, more challenging driving situations, such as encountering a moose or a pedestrian appearing in the road from behind a vehicle.

Increased likelihood of passing the driving test on the first attempt

According to our statistics, students who have taken at least 5 driving lessons with the CAP driving simulator are more likely to pass the driving test on the first attempt than those who have taken the same number of driving lessons in a real car.

The explanation for this is that the driving simulator enables several different simulated traffic situation exercises, which students who only practise with a car may not be able to practise at all.

The simulator saves money and nature

The driving simulator does not produce any traffic emissions. Therefore, in addition to high-quality training opportunities, the simulator is also a more environmentally friendly way to practise driving a car.

CAP Driving School wants to contribute to a greener future, one small act at a time.

Driving simulator lessons are more affordable than regular driving lessons with a real car, so you also save money!