CAP-Driving School
Mobile App
The CAP-Driving School mobile app is a new and easy way to track your course progress and book driving lessons!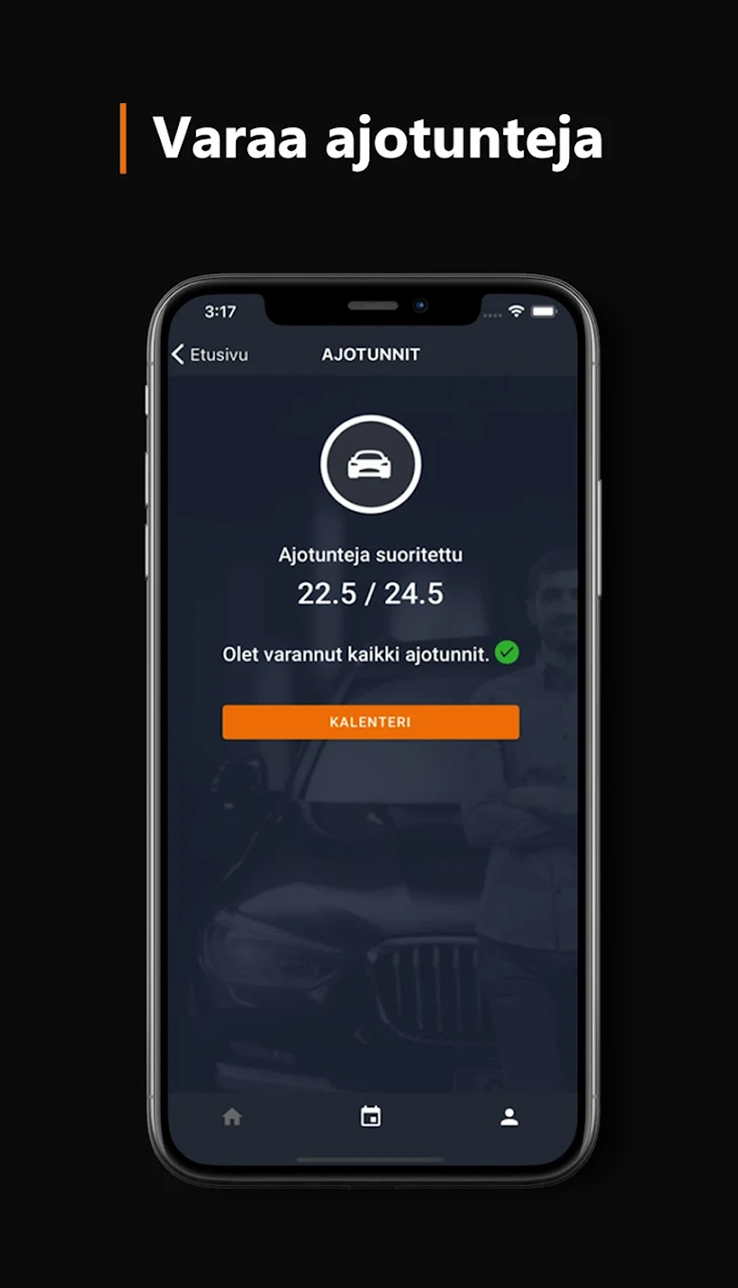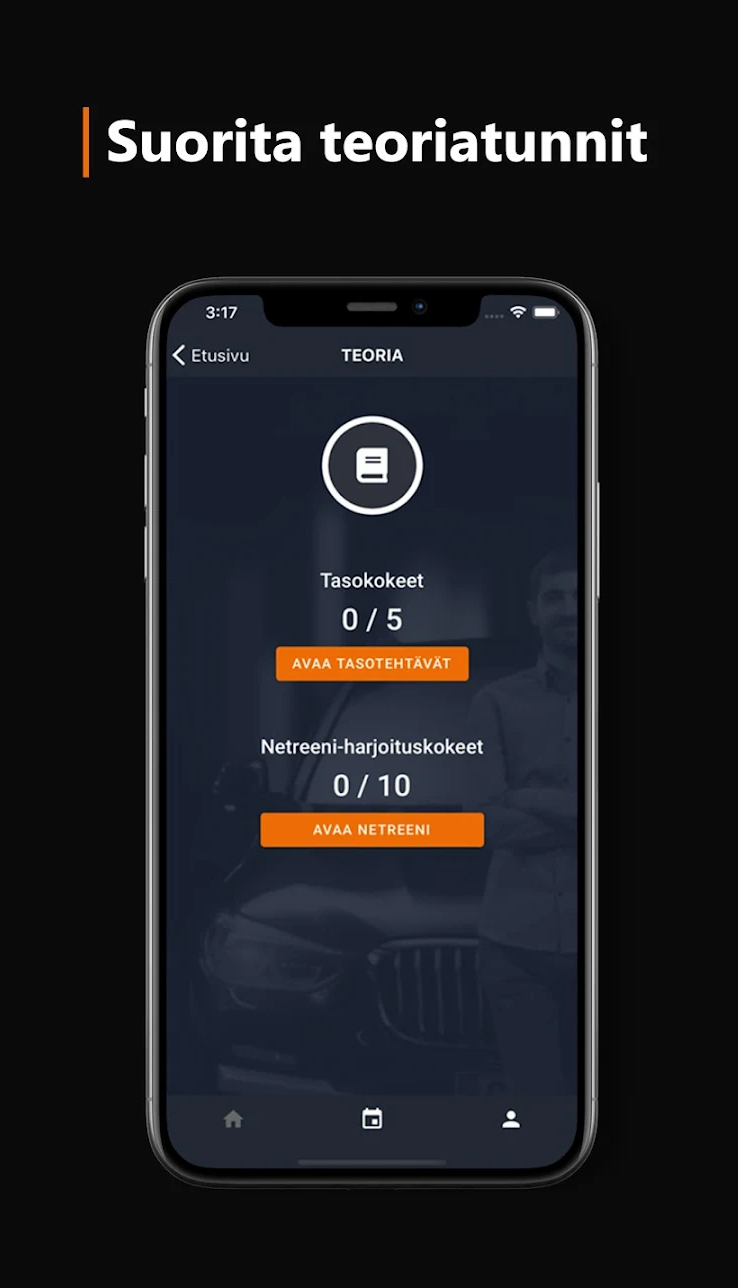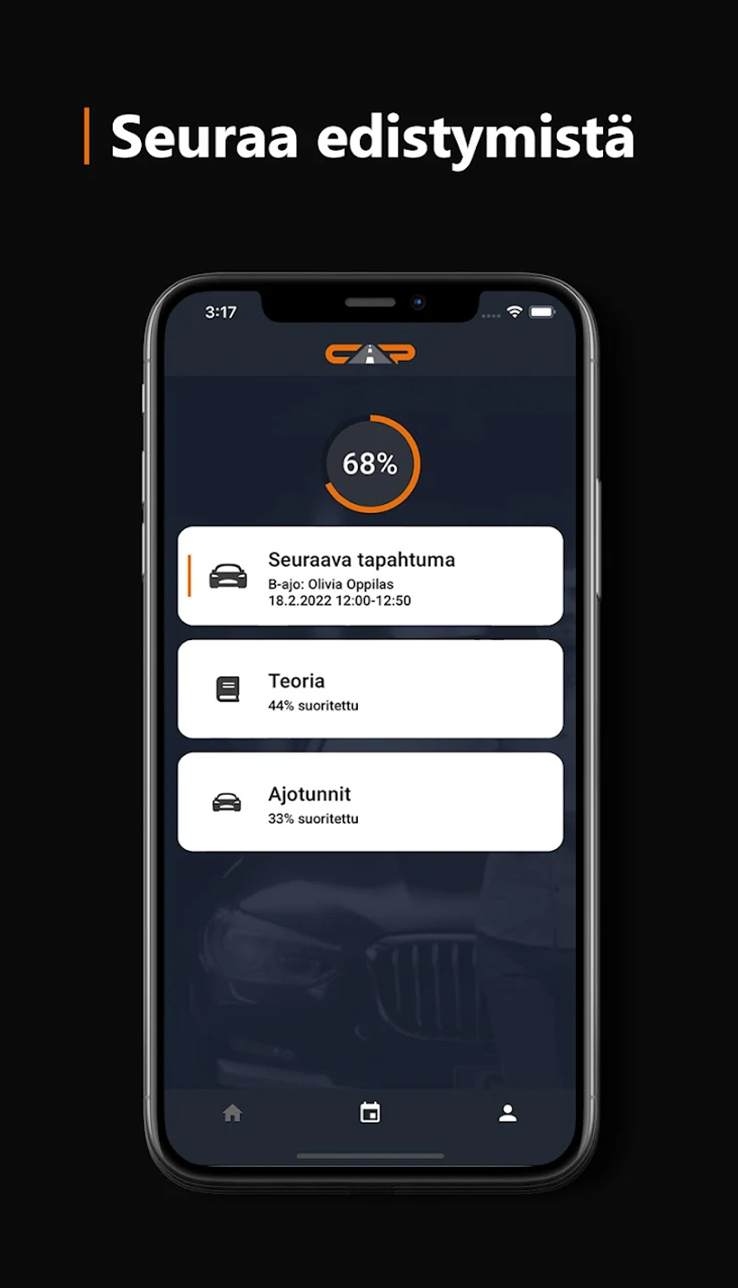 Why should you download the CAP app?
The CAP app acts as your guide on the way to obtaining your driving licence. The app, which is available in both Google Play and  App Store ,smoothly guides you along your learning path and keeps you updated on your overall situation in real time. The app has been developed for category B driving licence students.
You will find your upcoming driving lessons in the driving lesson calendar, and you can book new driving lessons yourself at a time that best suits you. The app will tell you which driving lessons you have already completed and what you still need to complete. If you have any questions, you can contact our national customer service quickly using the app.
The app not only tracks the progress of your driving lessons but also guides you through your theory studies. You can quickly see what you have already practised and what is still to come. Through the app, you can easily complete the next online theory lessons or theory test exercises and level tests.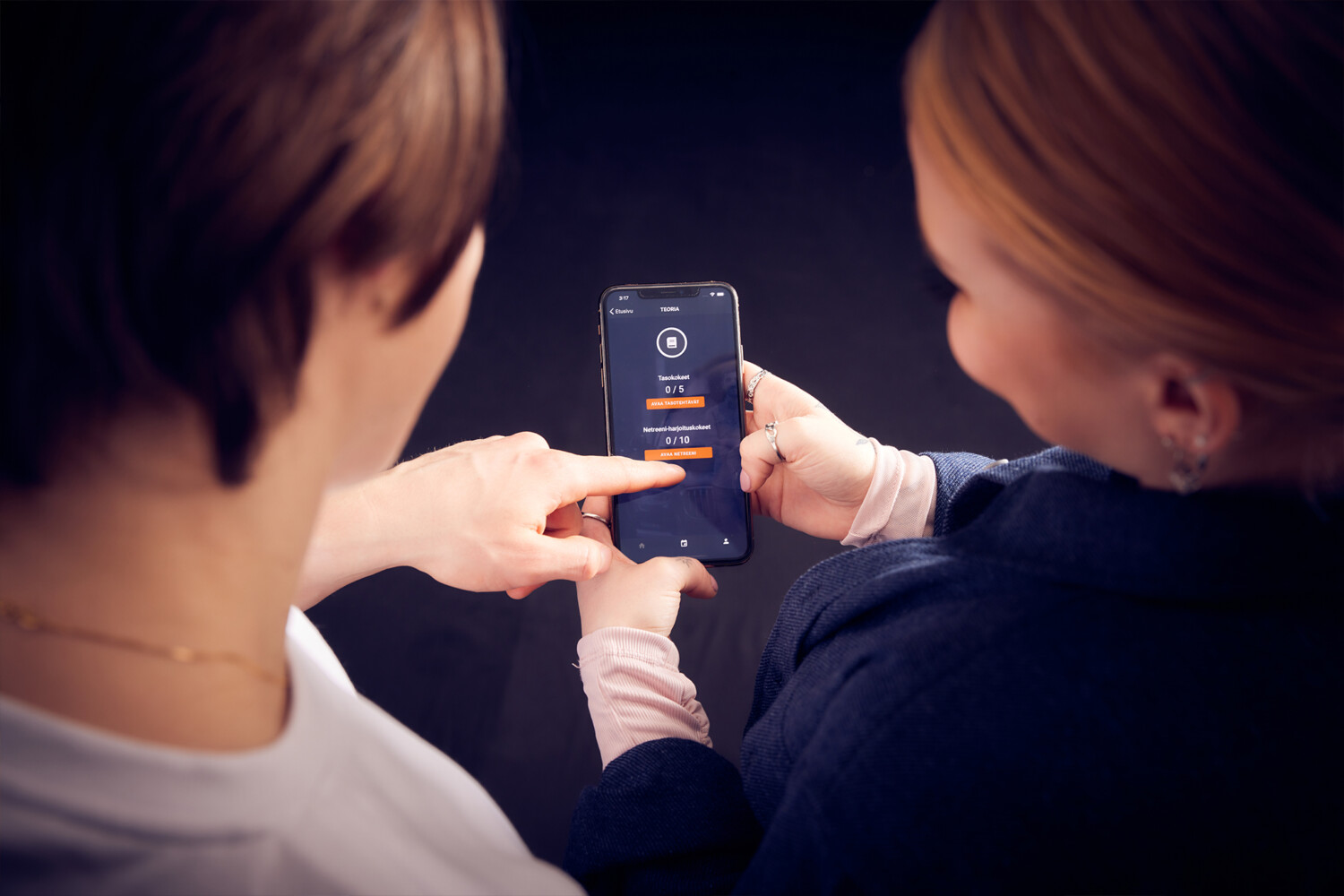 What can you do with the mobile app?
With the mobile app, you can book all your simulator lessons. Once you have completed your first level test in theory studies, you can book your first driving lesson. In the driving lesson, you and your responsible instructor will discuss the ideal driving training pace for you, after which you can book more driving lessons using the app.
With the mobile app, you can book all driving lessons except for the last driving lesson and practice driving test. The last driving lesson and the practice driving test will be booked together with your responsible instructor.
You can book driving lessons on weekdays between 8 a.m. and 6 p.m., while simulator lessons can be booked between 8 a.m. and 8 p.m. Driving lessons can be cancelled 36 hours before they start. Driving lessons cancelled in good time will not be charged (previous working day, by 12 noon). The CAP app will let you know when you have your next driving lesson. The app also tells you if you have any open invoices.
The CAP mobile app will keep you on the map at all times! Sign up for driving school and download our mobile app. You can log in to the app with your Webauto credentials, which you will receive shortly after signing up.