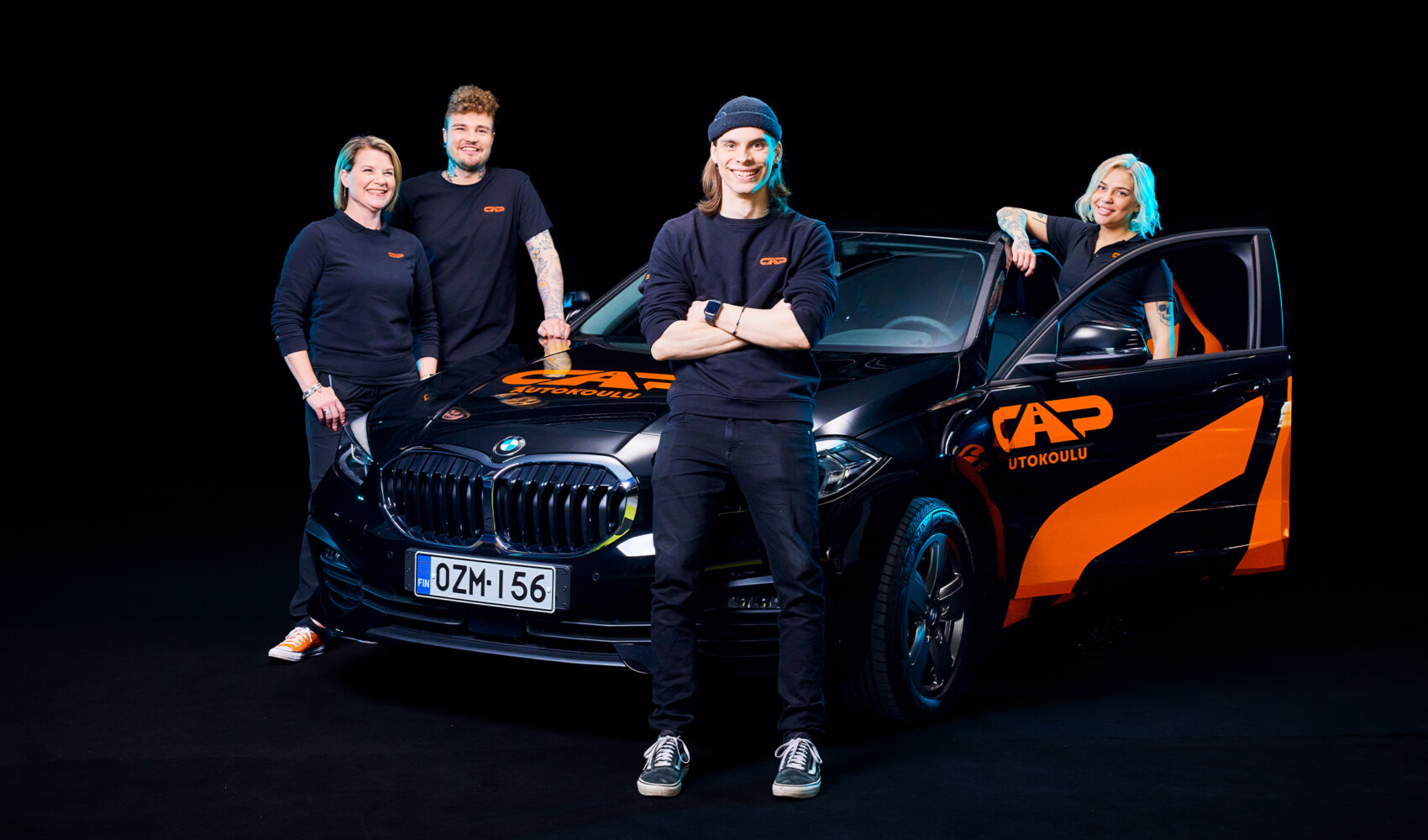 Welcome to driving school! 
You are in good hands. 
Looking for something else?
CAP Driving School – In good hands
---
A great driving school experience, a happy driving school student
Is it time to obtain your driving licence? Are you nervous about learning new things and the responsibility that comes with driving? Good thing you found us. We know what it's like to start learning something new. Our job is to help driving school students succeed and be well prepared for driving in traffic.
Our friendly and skilled driving instructors will guide you on your path to obtaining your driving licence. We will turn you into a skilled and reliable driver, regardless of how much driving experience you already have. We have the latest teaching equipment and the best expertise in Finland for future drivers in the most demanding driving conditions in the world.
Check out our course selection and locations. Once you have selected the appropriate course package from CAP Driving School's selection, you will receive the instructions for participation, and you can start the course right away. You can also give us your email address or phone number if you need help with finding a suitable course or wish to discuss flexible participation methods or payment options first – payment in installments is also possible. We will help you obtain your driving licence!
CAP Driving School has 131 locations around Finland
Why choose CAP Driving School?
---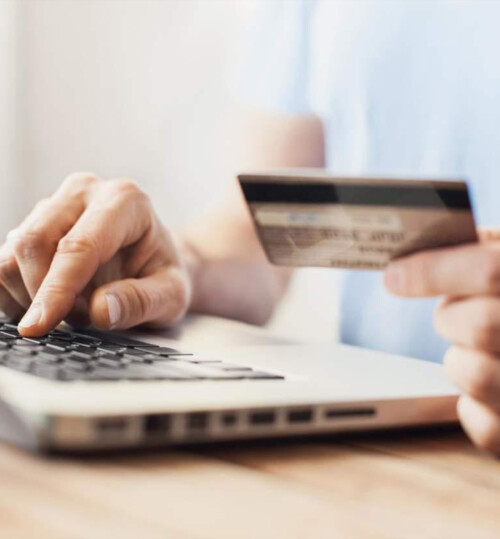 Several different payment methods for all situations!
CAP-driving school offers several different payment methods and options! Pay immediately or in installments.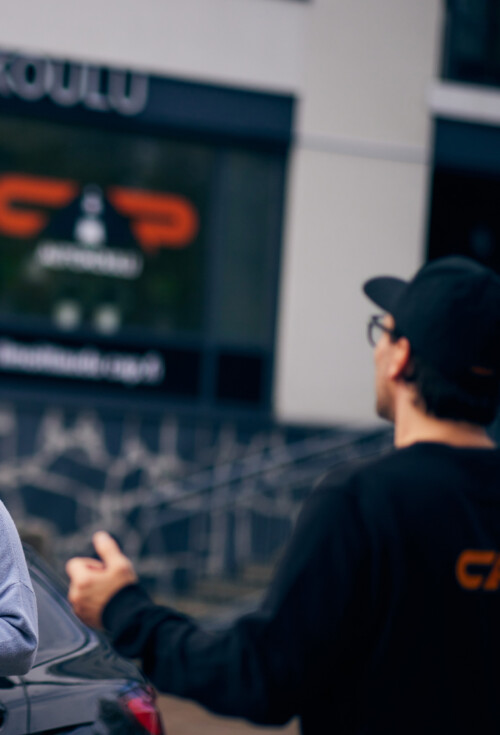 131 offices all over Finland!
We operate in 131 different locations in Finland. We help you with all questions related to obtaining a driver's license.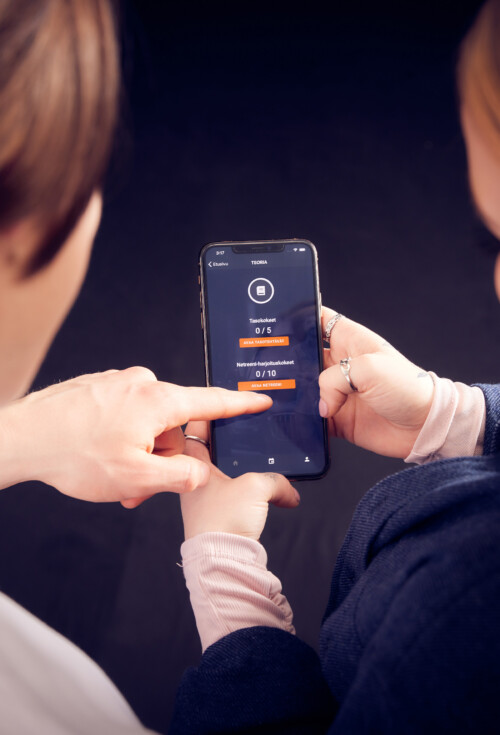 Mobile learning! CAP app and online theory
The CAP app helps you throughout driving school. Practice for the theory test online.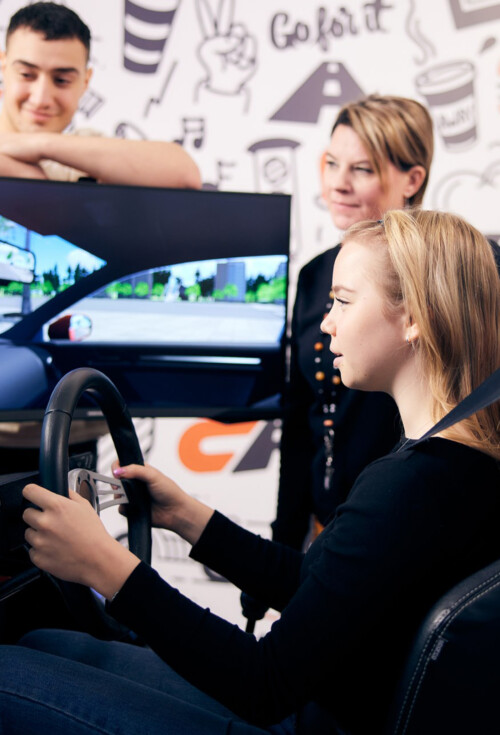 CAP traffic simulators – get started comfortably and safely
Familiarize, deepen and find insight. CAP top quality simulator training has been designed for Finnish driving environment.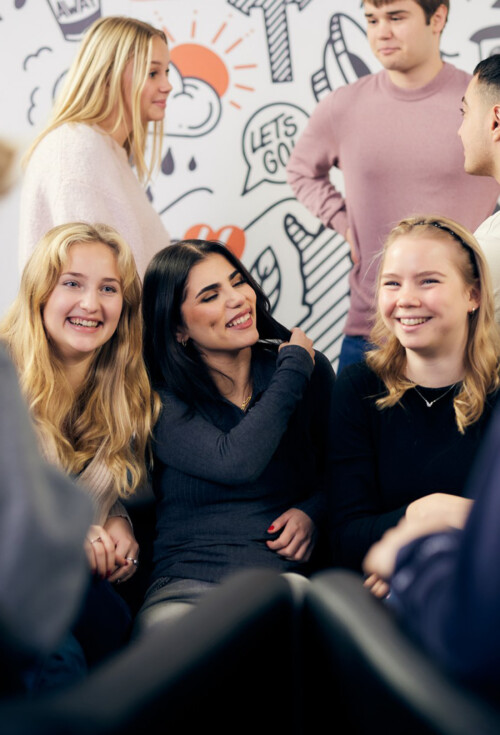 Driving licence with instruction permit?
From us you can get information how to get a driving licence with an instruction permit and purchase all the mandatory driving school studies as well as additional driving lessons.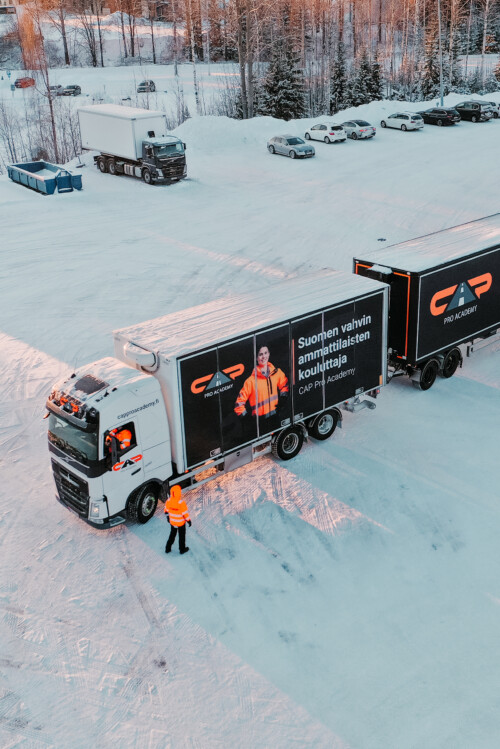 Interested in heavy class licenses or professional driver certifications?
CAP Pro Academy trains driving and logistics professionals, offering flexibility in heavy class license training.