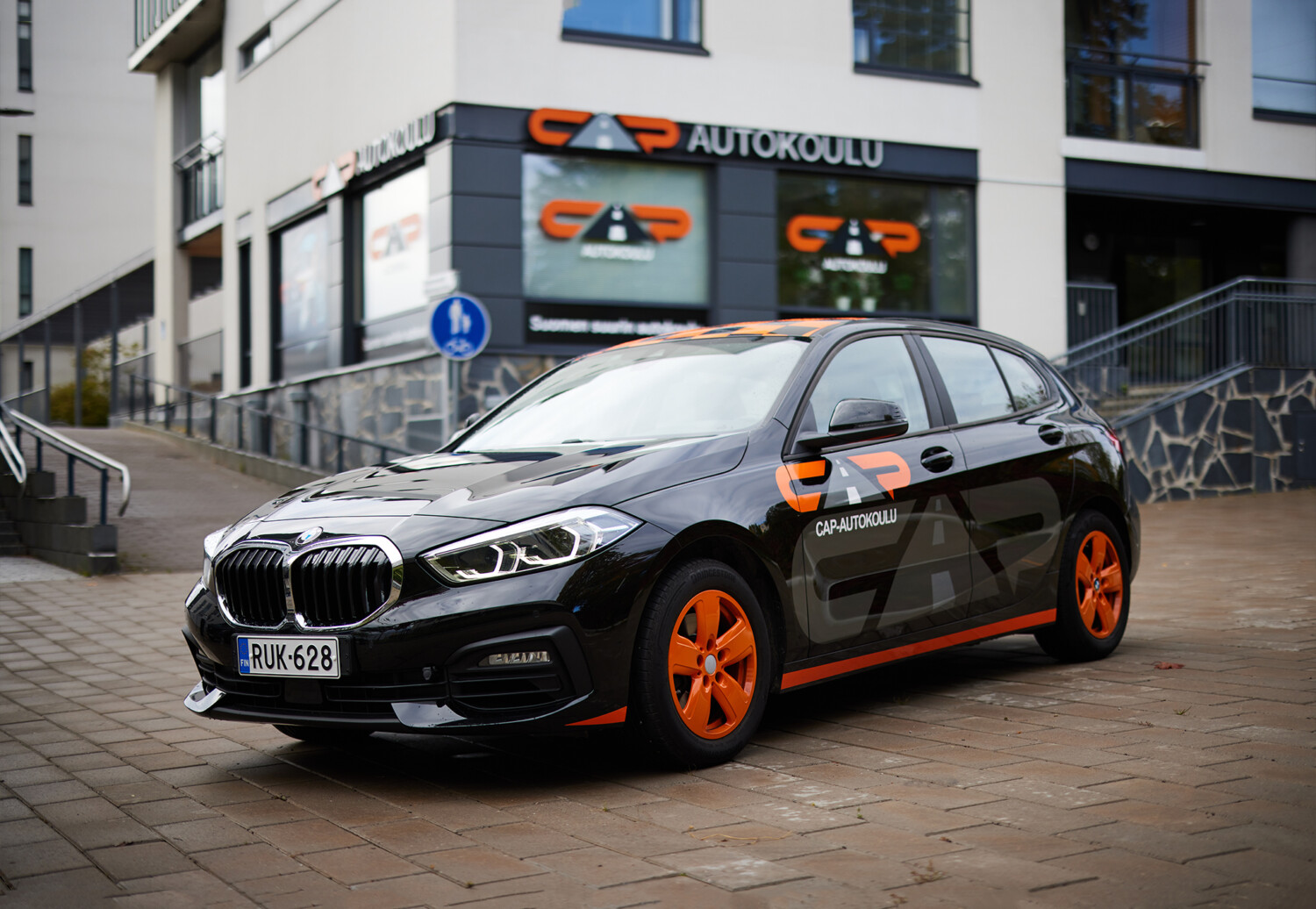 CAP Driving School
Kuopio
Service languages:
Finnish

,

English
CAP-Autokoulu Kuopio literally invites you in. We have moved to a new address at Puijonkatu 19-21. The office is located in Kauppakeskus Vihtori (the mall), a little to the right of Mualiman Napa. The entrance to the office is from the corner of Kirjastokatu and Puijonkatu.
Contact information
---
Contact information
Office services in Kuopio
Location-specific appointment bookings and cancellations, as well as matters related to exams.
Invoicing service opening hours.
Nationwide customer service
Common issues related to driving license or driving school courses
Address and opening hours
Office services
Puijonkatu 19-21 (Kauppakeskus Vihtori)
70100 Kuopio
Sisäänkäynti toimipisteeseen tapahtuu Kirjastokadun ja Puijonkadun kulmasta
| | | |
| --- | --- | --- |
| Mon | 13:00-17:00 | |
| Tue | 13:00-17:00 | |
| Wed | 13:00-17:00 | |
| thu | 13:00-17:00 | |
| Fri | 13:00-17:00 | |
Starting points for driving lessons
By car

CAP Driving School Kuopio


Puijonkatu 19-21 (Kauppakeskus Vihtori)

CAP-Autokoulu Kuopio


automaattiajot

Klassillinen lukio (Klassikka)


Opistotie 1, Kuopio

Kallaveden lukio


Maaherrankatu 2, Kuopio

Kuopion linja-autoasema


Puijonkatu 45, Kuopio

Niiralan SALE (ent. ABC)


Niiralankatu 25, Kuopio

R-kioski Puijonlaakso


Sammakkolammentie 6, Kuopio

Ykkösrasti


Tasavallankatu 26, Kuopio

Novapolis


Microkatu 1, Kuopio

Yliopisto, Kuopion kampus


Yliopistonranta 1, Kuopio

By moped

CAP Driving School Kuopio


Puijonkatu 19-21 (Kauppakeskus Vihtori)

By motorbike

CAP Driving School Kuopio


Puijonkatu 19-21 (Kauppakeskus Vihtori)

With simulator

CAP Driving School Kuopio


Puijonkatu 19-21 (Kauppakeskus Vihtori)