Company
CAP is the largest nationwide driving school company in the Nordic countries. The strongly growing company creates significant added value for its customers while actively contributing to the development of the entire industry.
Our story
The story of CAP has its roots in 2005, when Pekka Kari began to offer training in economical driving techniques to transport companies. By then, he had worked at a large Finnish transport company as a driving and driving method instructor for a few years. When setting up his company, Pekka had proved his abilities in the area by winning the 2004 World Championships in fuel-efficient driving in Croatia. Since its establishment, the company has expanded its operations to cover professional driving competence instruction, training for the Finnish Defence Forces and training related to labour market policy.
In 2009, CAP decided to enter the driving school market, which accounts for the largest share of the driving instruction sector. To establish CAP Driving Schools, Pekka joined forces with Pasi Paakkari. Pasi had been a thriving driving school entrepreneur and employer for 20 years, and over that time, he had accumulated experience of dozens of successful corporate reorganisations in the sector. The pair decided to do something new, different and great in the field of driving instruction. From the outset, their goal was to do things differently: more openly and in a way that benefited the customer. In a word, they wanted to do things right.
CAP accelerated to profitable growth. In recognition of this, CAP-Group Oy entrepreneur Pekka Kari was awarded a national prize for new enterprises in 2011.
In 2019, CAP-Group Oy employed approximately 330 happy employees and several contracted instructors, and the number of its happy customers was even higher. Employee and customer satisfaction go hand in hand. In service business in particular, the personnel's role is important. Great employees make a great business. If employees are not happy, customers won't be either. Our group operates more than 100 branches and the number will grow in the near future. CAP continues to grow and thrive because there's still work to be done, and it has a lot to give to the industry.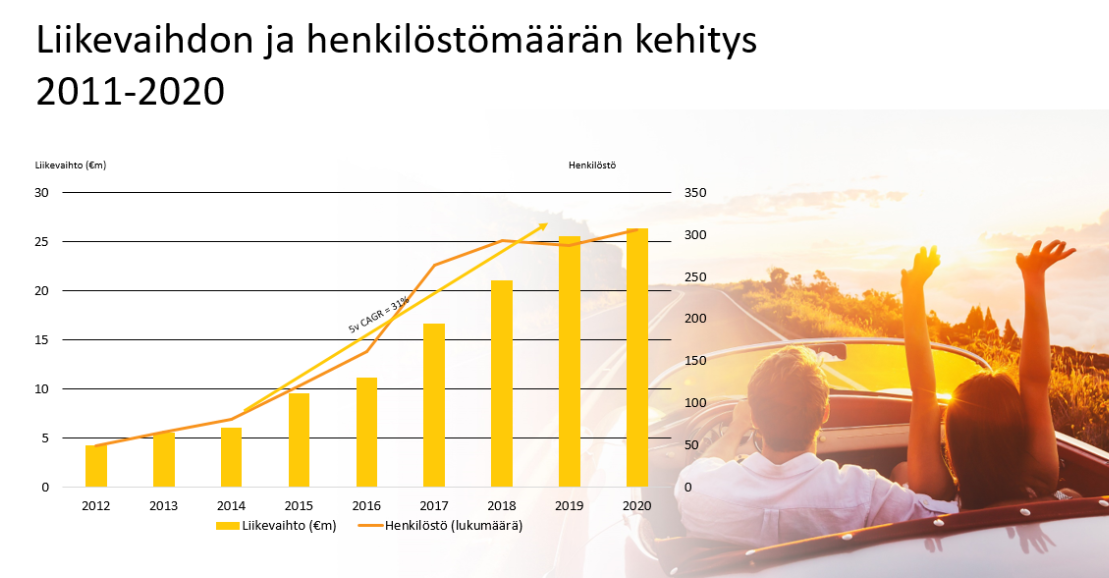 2020
In 2020, CAP gained a new CEO.
Olli Kilpi joined CAP-Group as CEO on 1 June 2020.
2021
In 2021, CAP-Group Oy employed approximately 400 employees/contracted instructors.
In May 2021, CAP acquired Germany's largest driving school chain, Fahrschule Rettig Gruppen. Rettig was founded in 1995 and provides training for private and professional drivers in Germany in 20 different locations. Retting's CEO is Monica Minack.
The Group aims to modernise learning and improve road safety in Europe.
2022 – today
CAP-Group is the largest and fastest growing driving school company in Finland and Germany, creating significant added value for its customers by developing advanced and efficient learning methods.
CAP is a pioneer in the field of digitalisation, and it actively influences the development of the entire field.
Our mission is to improve road traffic safety by modernising traffic and logistics training.
In Finland, CAP provides high-quality driving licence training using simulators and remote theory training at CAP Driving Schools nationwide. CAP also provides effective driver training for companies and the Finnish Defence Forces throughout Finland, carried out by CAP Pro Academy.
In 2022, CAP-Group Oy employs approximately 640 people, of which approximately 470 satisfied employees and several contracted instructors work in Finland. CAP wants to be a profitably growing nationwide driving trainer brand that guides market development and takes advantage of its opportunities.
Our group operates more than 200 branches, and the number will grow in the near future.