Passenger car course B
Is it time for a driver's licence? From our selection of passenger car courses, you are sure to find the right one for you. Check out our courses and sign up. You can start the course right away!
If you have any questions, don't hesitate to contact our customer service. We are happy to help.
Choose the right package for you and sign up! Once you have confirmed your registration, we will send you your login credentials for our electronic learning environment, and you can start the theory studies on the passenger car course right away. 
You can also use the login credentials to log in to CAP Driving School's mobile app, which allows you to track your course progress in real time. 
Our most popular driving

licence

courses
Optimal
Passenger car course (B)
Best seller!
1 399 €
You can also pay in installments
The Optimal course package is our most popular driving licence course! This package includes a total of 16 hours of driving instruction with a passenger car and driving simulator. Good learning results with a smart lesson combination.
Sodankylä
Service languages:
Mini
Passenger car course (B)
1 049 €
You can also pay in installments
Our Mini course package is best suited for those who already have a lot of experience of driving in traffic, for example, light quadricycle or light motorcycle. The course only includes the minimum amount of mandatory statutory teaching.
Sodankylä
Service languages:
Classic
Passenger car course (B)
1 799 €
You can also pay in installments
The Classic package is suited for those who want to get as much driving instruction as possible in actual traffic. This package includes a total of 18 driving lessons, 16 of which are driven in an actual car!
Sodankylä
Service languages:
Mini

A short course for those who already have a good knowledge of road traffic and the basic preparedness for driving a car. Read more…

Optimal

Our most popular course! A comprehensive package including versatile driving practice with a driving simulator and a real car. Read more…

Classic

Almost all driving lessons in a real car! A driving simulator will only be used to practise driving in the dark and in slippery road conditions. Read more…

Total driving lessons One driving lesson = 50 mins.
14
16
18
Driving lessons with driving school's car One driving lesson = 50 mins.
6
10
16
Simulator lessons One driving lesson = 50 mins.
8
6
2
4 + 4 online theory lessons EAS-training and Risk Recognition Training
Training exam
30 min
30 min
Using the driving school's car in the first driving test
1. driving test
1. driving test
1. driving test
Electronic learning environment and textbook
Theory exam training program
Teaching languages at the chosen office Online theory lessons in Finnish, English and Swedish.
Finnish
Finnish
Finnish
Price at the chosen office + authority fees
1049 €
1399 €
1799 €
To whom would we recommend this course?
Those with good knowledge of road traffic and previous experience of operating a car.
Those who do not have an existing driving licence and who are looking for a versatile B course package.
Those who want driving instruction in a real car. Suitable for those obtaining their first driving licence.
Enroll
Enroll
Enroll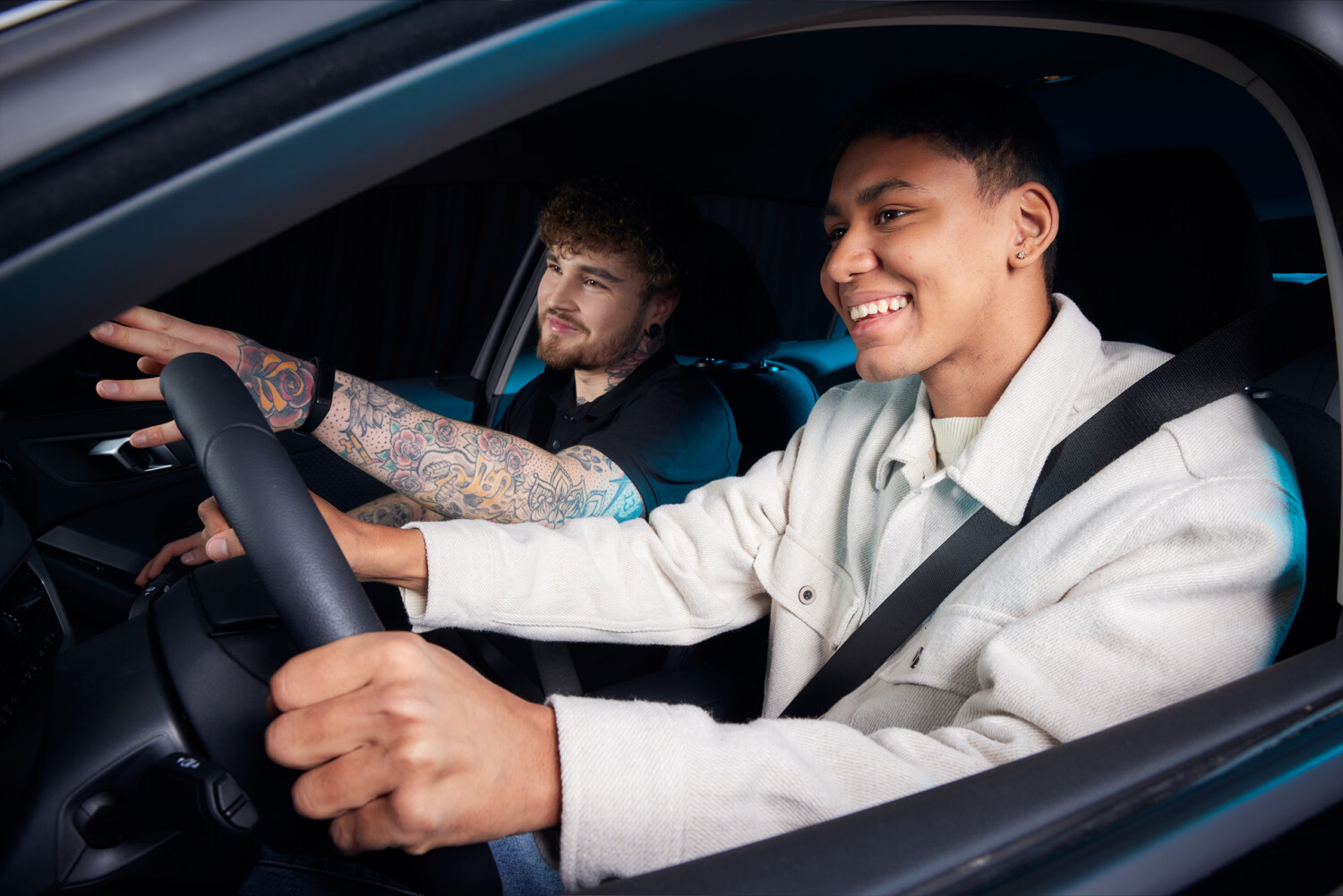 Passenger car course process
Why choose CAP Driving School?
We offer high-quality driving instruction with the best professionals in the industry

The goal of CAP Driving School is to improve road safety one student at a time. Over 11 000 people obtain their driving licence at CAP Driving School every year. Our professional driving instructors ensure that each of our students has sufficient knowledge and skills to drive safely in traffic.

We take care of our students

We want you to have a positive and memorable driving school experience. We will help you to choose a suitable driving school course and assist you in obtaining your licence. Each of our students will get a designated instructor who will be there to help throughout the entire driving school journey. Your designated instructor will ensure that you develop into a safe driver who can rely on their skills. We know that obtaining a driving licence is often a time of uncertainty and hope. This will be taken into account by our friendly driving instructors and customer service – let's ensure success one step at a time! 

You can complete driving school according to your own schedule

It is important to us that driving school can be completed flexibly according to the student's own schedule. You can start theory lessons right after signing up. Theory studies can be completed online, anywhere and any time. Driving lessons are always agreed upon together with your designated instructor. We will ensure that driving school is completed according to the mutually agreed target schedule.

CAP Driving School is the largest driving school in Finland – We invest in modern teaching

CAP Driving School is Finland's leading nationally operating driving school chain with 125 offices throughout Finland. Modern and comprehensive teaching methods and our professional driving instructors enable every student to become a skilled and reliable driver. We continuously develop our operations so that we can offer the most efficient and modern teaching methods and the most professional driving instructors in the industry.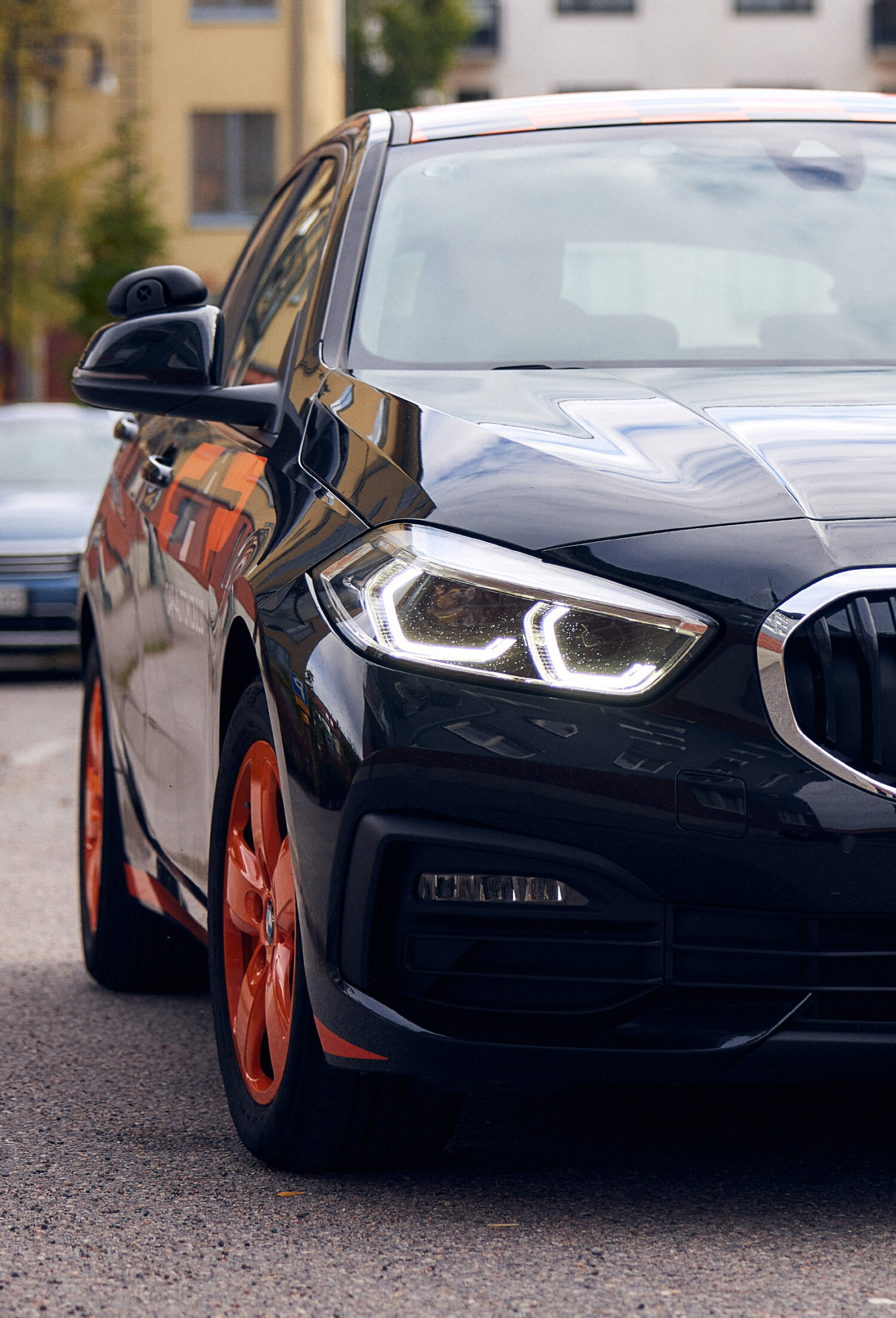 Every year, thousands of our customers obtain a driving licence through us. Become one of them and sign up.
How would you like to pay?